Dear MTL Clients,

As you are likely already aware, there is another strike possibility looming on the east coast scheduled for Feb 6, 2013. In addition to the possible strike scenario there has been tremendous congestion that has been backlogged from the flooded vehicles from Super Storm Sandy. We have heard your complaints load and clear regarding the lack of space and increased storage fees that auctions and trucking companies have been charging you, at times as high as $50 per day.
MTL is pleased to inform you that we have secured another lot 3 miles away from our Bayonne location that will be able to accommodate all the overflow of salvage vehicles.
Please note that starting tomorrow Feb 2, 2013 every salvage vehicle delivered for the month of February will have an extra charge added to it. This charge will cover the additional expenses of new warehousing space and to transport the vehicles back to our main facility in Bayonne for loading once it is ready to be loaded.
The warehouse address is:
18 Chapel Avenue (
165 Chapel Av on some maps

)
Jersey City, NJ 07305
Acceptance hours are 7 days per week 9am to 5pm
MAP of the exact location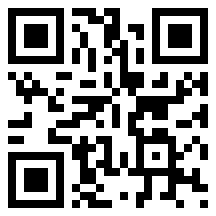 The service charge applies only to salvage vehicles.
Please direct all drivers starting Monday February 4th to deliver all salvage vehicles to the above address. As previously, used vehicles, new vehicles, boats and motorcycles will be continued to be accepted at our Bayonne warehouse. This is being done to accommodate you as our client and allow you to save on storage and trucking costs. Additionally you can assure your delivery drivers that the long lines and congestion that they have been experiencing for the past month will be eased by this new warehouse.

If you have any questions please contact your sales representative.